What do I need?
Working in the mining industry requires many different skills. These skills are acquired through a combination of education, training and work experience. 
Certain jobs in mining are trained on the job from day one, and some require qualifications, certifications or university courses in a discipline related to mining. Education and training can help career seekers to simply get their foot in the door and obtain an entry level position, or it can help them to advance their career and obtain a higher position.
Three steps to making your international education and experience count
The mining industry offers a rich variety of careers. There are over 120 different careers with a wide range of entry requirements. For some careers, you can get started following on-the-job training by the employer. Other careers require specific education, training and work experience to be considered for a job. 
Many new Canadians come to Canada with international education, training and work experience and it can be difficult for employers to determine where you fit in the Canadian workplace. When you prepare your resume and apply for a job, make sure to provide information on what you will bring to the job.  It is essential that you describe your knowledge, skills and experience in detail.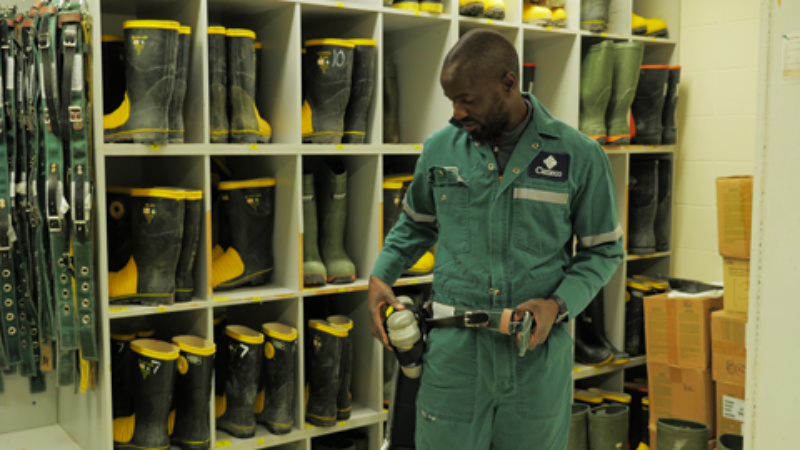 Why should I have my education evaluated?
It is important that you understand how your education compares to Canadian education.  As a new Canadian, you need to have your education evaluated to:
Communicate your knowledge, skills and experience with Canadian employers 
Obtain certification, licensing, or registration in a regulated career 
Become accepted into an educational institution and program
Be sure to discuss your individual needs with the credential evaluation agency so they can provide you with the best service or refer you elsewhere. 
Step 1 -Identify what education is relevant for your career
Depending on the type of work you wish to pursue, you may need a credential evaluation to have your education and training compared to education in Canada.
Generally, three types of education may be relevant for your career in mining:
High school graduation (for example: diploma or certificate) 
Skilled trades, vocational or college education (for example: certificates, diplomas) 
University education (for example: degrees)
Step 2 - Have your education evaluated
The process for the evaluation of international education and training is well defined. It is often easier to start the process in your home country because you may need to supply original documents or officially sealed envelopes. 
The education evaluation process
1. Complete your application with the credential evaluation agency 2. Review the document requirements for your application  3. Have your documents translated into English or French (Note: translation must be completed by your school, college or university or by a certified translator) 4. Provide original documents to the credential evaluation agency 5. Receive and review your report 6. If you are not satisfied with your evaluation, you may want to ask for more information or a second opinion
If you do not have formal education or you cannot provide proof of training and education, consider applying for Prior Learning Assessment and Recognition (PLAR) to determine whether your skills and knowledge are considered equivalent.
The skilled trades training evaluation process
Some careers in mining require training and certification in skilled trades.The apprenticeship and certification authorities in the province or territory where you plan to work will evaluate your international skilled trade certificate or related training.
Here is how the process usually works:
1) Gather the documents required by the apprenticeship and certification authorities in the province or territory where you plan to work.These include:
application forms,
employer declaration forms,
employer letters,
letters of reference, 
trade time and work experience verification forms, or 
skills checklists
2) Provide information to the apprenticeship and certification authorities in the province or territory where you plan to work
3) The information you provide is verified with employers and journeypersons to confirm work hours, scope of work and level of competency at your trade. 
For some regulated trades, you will have to undergo a practical assessment, such as a skills demonstration. The evaluation process is thorough because Canadian provinces and territories need to ensure that internationally-trained tradespeople have the required trade time, scope of trade experience and overall competence they need to work safely and effectively in the mining industry.  Some trade credentials are accepted across Canada. The overall credential is called Red Seal and it is recognized across Canada. Tradespeople who hold this credential can work anywhere in Canada. If you meet the Red Seal examination requirements, you may be eligible to write the Red Seal examination.
If you do not have a high school diploma or your diploma is not recognized
Some careers in mining require a high school diploma (grade 11 or 12). If you don't have a certificate or your certificate is found to be "not equivalent", you can get your diploma in other ways.
One way to get your high school equivalency is by registering to take General Educational Development (GED) tests. The GED tests cover five different subject areas and you must pass all five tests to get your GED certification.
Another way to turn life experience into academic credit is by applying for Prior Learning Assessment and Recognition (PLAR). Some provinces and territories use PLAR to assess your relevant knowledge and experience so they can assign credits that go toward your high school diploma.
(Source: www.canlearn.ca)
Step 3 -Describe your work experience
The mining industry offers a variety of different careers. Some are entry level careers that can lead to jobs with more responsibility and higher compensation. Other careers have strict regulations and requirements that you have to meet in order to be considered.
Document your education, achievements and experience
If you want to work in an unregulated job, it is helpful to write a summary of your education, achievements and experience. Here are some activities to help you get started:
Describe the tasks you carried out in your previous employment
Describe the skills and knowledge you used at work
Get written feedback from supervisors, colleagues and other respected individuals
Show work samples (if possible)
Offer to complete a short assignment to demonstrate your knowledge and skills to the employer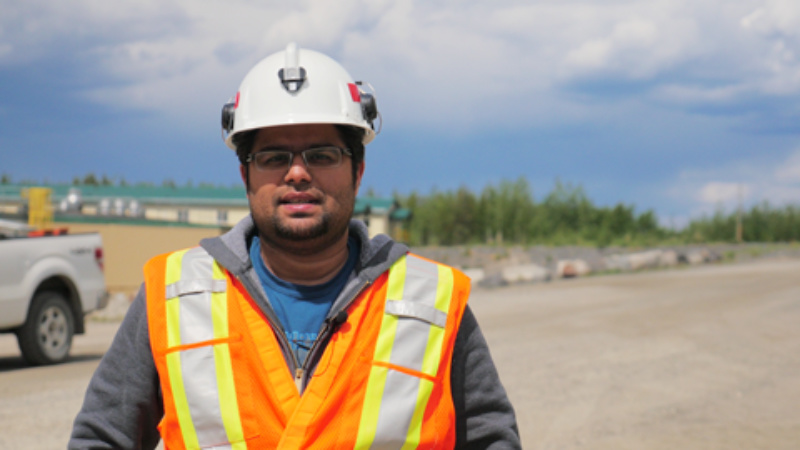 Become a licensed Engineer
To work in a regulated engineering career, you must meet specific provincial or territorial requirements and obtain your Professional Engineering Credentials (P.ENG.).These requirements are often called, "entry to practice competence". In general, the criteria to become licensed include:
Education: You hold a degree from an accepted (accredited) undergraduate program, or you have equivalent qualifications.
Work Experience: You fulfill the work experience requirements in the province or territory where you are applying for a license.
Professionalism and Ethics: You pass an ethics exam, which tests your knowledge of related laws, professional standards, ethical standards and other topics.
Good Character: You demonstrate good character.